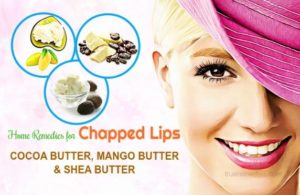 This feeling is hard to get rid of quickly and it could drive the sufferer crazy. In fact, weather, exposure and wind often dry the human lips. In most cases, chapped lips are not caused by a serious condition and have no serious health risks.
What are the causes of chapped lips?
The skin on and around the lips is very sensitive and the damage can occur even for the very poorest reasons. Here are some of the common causes of chapped, dry lips:
Delicate, thin skin around the mouth and on the lips:
Each part of our body has different skin strengths and textures, depending on the purpose for which we use it. It is not necessary to have thick skin on your lips if we only use it for gentle activities such as talking or eating, which can have no effect.
read more : Natural Cures for Sun Damaged Skin Treatment At Home
Lack of sebaceous glands:
For our lips, the absence of sebaceous glands to maintain their water content means they can dry out faster and become painful and cracked. It is because the protective film of oily sebaceous gland secretions is missing.The sebaceous and sweat glands can be found throughout the human body, but not on the lips. Health and soft-looking skin is the skin with enough water content. However, environmental and other factors can lead to a reduction in the water content of the skin.
Cold weather:
The low temperature condition will cause the blood vessels to contract, reducing both blood flow and oxygen delivery. The skin of the lip is thin, its blood vessels are near the surface and therefore more exposed to the secondary effects of cold weather. When the lips are exposed to severe cold, they lose their rosy, healthy color and can turn blue because blood vessels contract to a point where they do not provide enough oxygen to the skin.
read more : Natural home remedies for seasonal allergy symptoms
Low humidity and dry climate:
The lips need a healthy amount of water to look soft and firm. Dry climate and low humidity combined with the lack of sebaceous glands lead to dehydration, dehydration and cracking.
Inappropriate and prolonged sun exposure
Going out under the sun is only healthy if done right. The inappropriate and prolonged sun exposure leads to dehydration and the lips are under the first part to lose water, cracked and dry out.
Wind:
This factor is only bad for our lips, if persistent. When the wind blows on the face for a long time, there are chapped lips and dry corners of the mouth.
read more : Tips on how to get smooth skin on your face and body naturally
Fungal, bacterial infection:
Specific fungi target the human lips, but infections could be attenuated with the help of special antifungal agents along with ointment. On the other hand, bacterial infections are more difficult to handle due to their complex nature. The doctor can prescribe you ointments, creams, antibiotics, and other medicines to cope with infections and soothe damaged lips.
Lip licking, lip biting, sucking and chewing on the saliva and lower lip:
These habits are detrimental to the look and health of the lips. Chewing or biting may result in later dehydration, burning, bleeding, tearing and pain. The suction and licking of the lip with the saliva moistening intent may help to dry out much faster. In addition, the digestive enzymes of saliva can cause irritation while contributing to dry, chapped lips.
allergies:
It turns out that not all allergies are similar. Some people are allergic to something, others are not. For example, people who are allergic to cherries experience eczema around the mouth and painful swelling of the lips. The type of reaction and its severity can vary from person to person.
What Are Symptoms Of Chapped Lips?
If you are suffering from chapped lips, you might experience the following symptoms:
Top Effective Home Remedies For Chapped Lips
Chapped, cracked lips could be managed through a wide range of different treatments. Some of the most effective home remedies for chapped lips are listed below:
Exfoliation
Nonetheless, it is crucial to exfoliating because aggressive actions could lead to bleeding and worsening your condition, making it more hypersensitive [1]. This method wants to help you to get rid of dead skin cells as well as other impurities while exposing a fresh lip skin. It is recommendable to use this procedure before initiating the process of healing. There are some ways to exfoliate your lips, including:
Method 1: Honey and sugar
Combined sugar and honey with the ratio of 2: 1 to have a good paste
Apply this to your lips and wait for 15 minutes to use your fingers to scrub gently
Rinse it thoroughly with tepid water
Do this twice per week to get the good results
Method 2: Bristle toothbrush
Use a soft bristle toothbrush to exfoliate your lips
Make sure it is clean before being used.